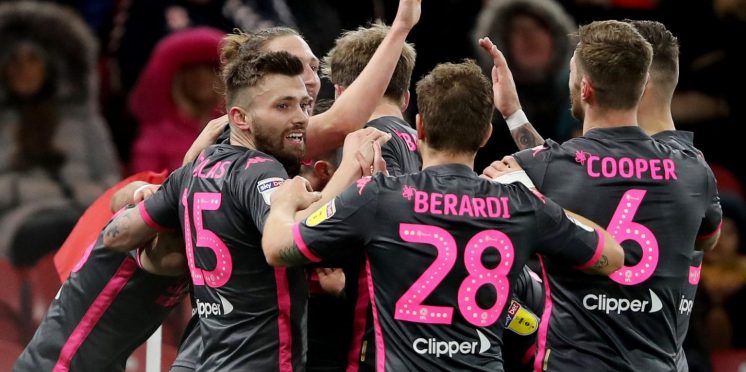 'Buzzing' – Liam Cooper reacts to Leeds United contract news
Gaetano Berardi has signed a new contract with Leeds United, much to the delight of club captain, Liam Cooper.
Leeds have began the season without Berardi, who suffered an ACL injury in the penultimate game of the 2019/20 season.
Now, Leeds' have put an end to doubt surrounding the 32-year-old's future, signing him up to a new contract.

It was announced last night that Leeds had signed Berardi up to a 12-month contract, leaving him contracted until the summer of 2021 as he finalises his rehab.
There's a chance Berardi could still feature for Leeds in the Premier League between now and the end of the season, but there's no doubting that, initially, this is a show of good will.
And, club captain, Cooper, has taken to Twitter to state that Leeds tying Berardi down is what the club is all about.

It's a real credit to Leeds that they've handed Berardi the stability of a new contract at this uncertain time.
He put his body on the line for Leeds last season and was a big part of the club's promotion. He deserved this extension, even if he never plays for the club again.
Obviously Cooper is delighted with the news and he, alongside every Leeds fan, will be hoping to see Berardi play in the Premier League.
Fingers crossed.
---