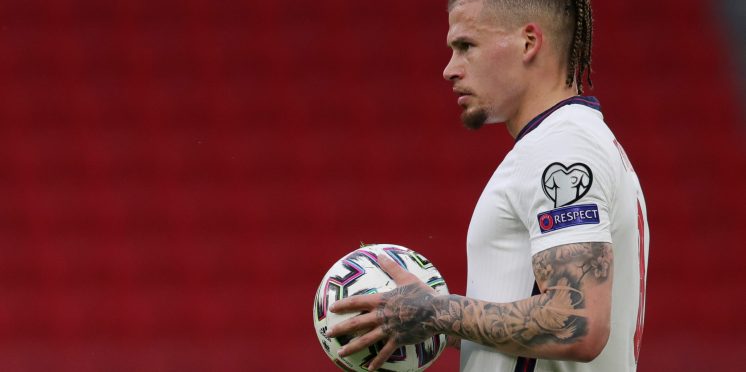 Bradley Johnson reacts to Kalvin Phillips' latest update as spotlight focuses on Leeds United ace
Leeds United star Kalvin Phillips is the star man at Elland Road this season and his performances are continuing to catch the eye.
Phillips made his England debut before he made his Premier League one and it's proved to be a deserved accolade.
The Whites are currently in the top half thanks to their win over Manchester City last time out. Phillips was a huge part of how they held on in the end.
He's not only exposing pundits and neutrals to his exceptional talent, but also his great human characterstics.

Ian Wright has been one of the most notable neutrals to have fallen in love with Marcelo Bielsa's Leeds.
His connection to Eddie Nketiah during his loan spell last season was a constant talking-point for Leeds fans in the 2019/20 campaign.
Obviously, he was keen to praise Leeds after the result at the weekend; branding it a 'masterclass' from the Whites.
The Arsenal legend interviewed Phillips this week ahead of Monday night's clash with Liverpool. Phillips showed a glimpse of their the meeting on Instagram.
Following the post, former Leeds midfielder Bradley Johnson praised the two with a brief comment: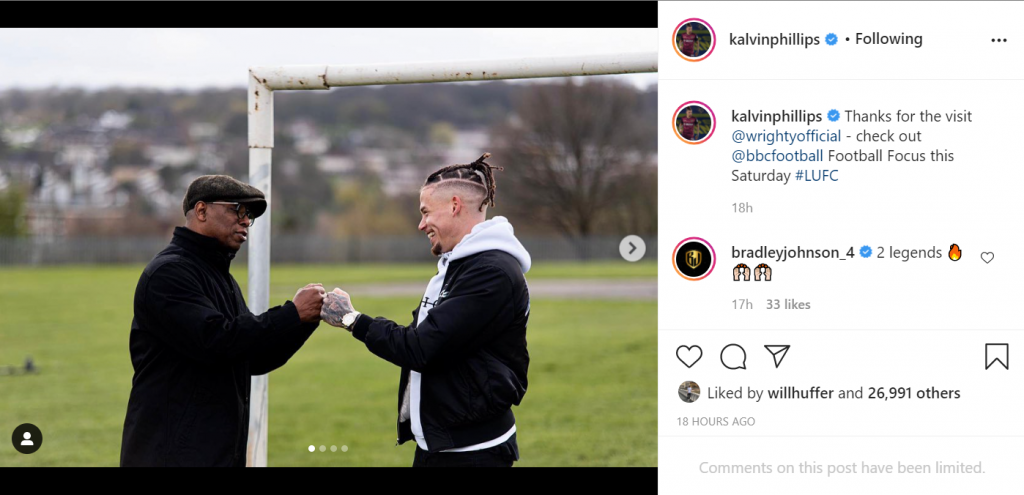 It's so nice to see a neutral pundit take to the club this well.
Ian Wright has always been a likeable character and someone that demonstrates similar characterstics to Phillips.
You always see both with a smile on their face and positive attitudes to the game.
Phillips' performances have shut a lot of doubters up this season, and he's finally getting all of the credit he deserves as he shines in midfield.
---