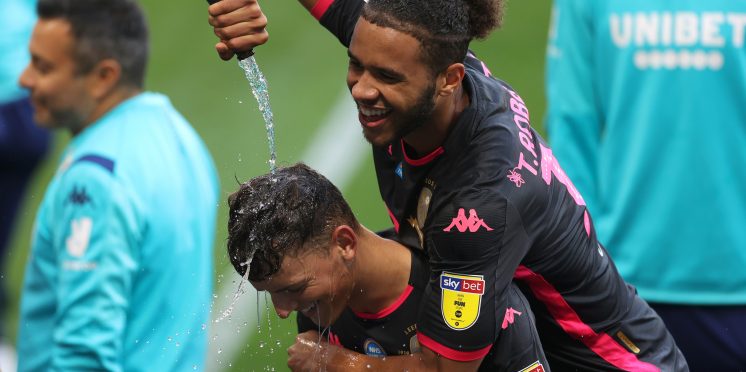 Ben White reveals major Leeds United regret
Ben White has admitted that it is a regret of his that Leeds United were not able to properly celebrate promotion with the club's supporters.
Leeds won the Championship title last season, with White a key part of that whilst on loan from Brighton and Hove Albion.
However, the restrictions on supporters entering stadiums meant Leeds did so behind closed doors.
That, to White, is a massive regret from a hugely positive spell in the defender's career.

Marcelo Bielsa's side were promoted after Huddersfield Town beat West Bromwich Albion, before the title was sealed when Stoke city beat Brentford.
Leeds were free to celebrate ahead of their win at Derby County, before collecting the Championship trophy against Charlton Athletic.
Fans broke restrictions to celebrate promotion, but it wasn't quite the party it would have been had Elland Road been packed.
For White (speaking on YouTube channel, Gaffer) it was a regret that supporters weren't there.
Yes, I think that would have obviously have topped all the celebrations off.

We did get to see some of them. Some of them broke through and got to us but the main thing is that we had done it and Leeds were back to where they should be.

Every Leeds fan will echo what White has said here.
It was an amazing moment last season watching Leeds get promoted, but it's a massive regret that Elland Road wasn't packed and creating the usual carnage.
In terms of White, it is also disappointing that he didn't get the send off he deserved before heading back to Brighton.
He was immense last season and a big reason why Leeds were promoted to the Premier League.
One day, you imagine he will get a real good reception at Elland Road.
---