Former Premier League referee Dermot Gallagher believes referee Rob Jones was correct not to award Leeds United a penalty following Jose Sa's challenge on Rasmus Kristensen.
It took less than half a game of football for Elland Road to be completely dumfounded by a refereeing decision.
Despite eventually winning the game against Wolves 2-1, a lot of discussion has been centred around the controversy of Leeds' non-penalty in the first half.

A set-piece around the 16-minute mark saw the ball clipped to the far post and the head of Rasmus Kristensen, who rose to head across goal.
After winning the header, he was met by the outstretched arm of goalkeeper Jose Sa, as his very late challenge caught the Leeds right-back in the face – nothing given.
It was confirmed shortly after the incident that a check was complete and nothing was to be given, or even checked by referee Rob Jones at the pitch-side monitor.
After treatment, Kristensen was okay to carry on and the non-decision counted for very little as the Whites eventually won the game.
As the dust settles on the first weekend of the season, Sky Sports refereeing expert and former official Dermot Gallagher has leapt to the defence of Jones and VAR in this incident.
Speaking on the Ref Watch segment of Sky Sports' Monday morning coverage, Gallagher highlighted the precedent a decision like this would set to other referees each week:
"If the referee gives a penalty next week for that, there'll be uproar, because they'll (other teams) be saying we've seen this season after season and we haven't seen a penalty.

"I think that's a typical goalkeeper's challenge, and that very rarely gets punished in England or in Europe."
Thankfully, both Sue Smith and Stephen Warnock chimed in with the opposite view.
Warnock said:
"It's a stonewall penalty, and how it never gets given is beyond me. Put the ball in the area, 'keeper, you can just do what you want, clear out who you want, you don't even have to get contact on the ball.

"I would be booked in that game because I'd be going ballistic at the ref for not giving that."
Where will Leeds finish this season?
Relegation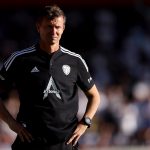 Bottom half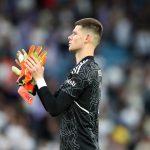 Top half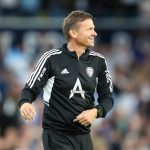 Europe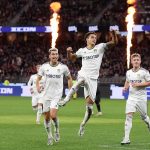 There is no possible justification for this challenge, it is a blatant penalty and it just either proves the incompetency of our referees and the system they use.
"Setting a precedent" would suggest that any goalkeeper can be seconds late to a cross and just punch an attacker without consequence.
It's ludicrous to even defend this position, because while we want consistency, we actually just want the right decision.
There's leniency, then there is just being totally wrong with an obvious decision. It's not a subjective topic, Sa punched him in the face and it should have been a penalty.