Leeds United owner Andrea Radrizzani is looking to close in on the purchase of Sampdoria this month, and will be hoping for investment from Qatar in order to do so.
The future of Leeds is incredibly uncertain as we move towards the final game of the season, with the side's relegation from the Premier League just the tip of the iceberg.
Players would be bound to leave, while there is still the question of who will manage the side, who the director of football will be, and above all – who will own the club.
Will Radrizzani sell Leeds?
All signs since the West Ham defeat have pointed towards Andrea Radrizzani selling his stake in the club regardless of what happens on the final day against Tottenham, relinquishing control to the San Francisco 49ers.
This is because of reports emerging from The Athletic claiming that the Italian has been discussing a new agreement with the 49ers to see them takeover even if Leeds are relegated this weekend, while the owner himself has been in Italy in order to discuss his own buyout of Sampdoria – per Di Marzio.
What's the latest?
Italian outlet Il Sole 24 Ore, via TMW, are reporting that Radrizzani is aiming to complete a takeover this month of the relegated Serie A outfit, but with external help too.
Radrizzani will need to resolve the clubs current huge debt and unpaid wages, and the report claims that he would be looking for investment from a partnership with a Qatari financer.
The Leeds owner, of course, has spoken previously about his links with Qatari Sports Investments (QSI), having been spotted with PSG's president Nasser Al-Khelaifi at the World Cup in 2022:
Leeds v Spurs predictions?
Leeds win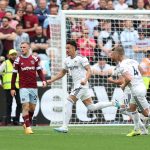 Draw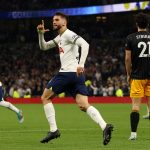 Spurs win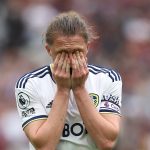 It's no shock that he's looking to do it with a little bit of help, given that he's struggled to keep up investment with Leeds.
He has what it takes to steady the ship at Sampdoria, but it's a safe bet for him to look at finding investment.
What is a shame is that he never sought this outside investment with us, clearly having the links to utilise when he needs them.
Quiz: Can you remember Leeds United's last 15 results v Tottenham ahead of Saturday's clash?