Rayo Vallecano manager Andoni Iraola has been linked with the vacant manager position at Leeds United, following the departure of Jesse Marsch.
The Whites are in the hunt for a new manager after parting ways with Jesse Marsch this week, as a defeat to Nottingham Forest proved to be the tipping point.
A swift appointment is needed for the club to get back into their groove and climb away from the bottom three, but their prime target might not be drawn into speculation.

The Athletic's Phil Hay revealed yesterday that one of the names on the list for Leeds to be looking at is Spanish manager Andoni Iraolo, currently impressing at Rayo Vallecano.
Iraola, 40, was the captain of Marcelo Bielsa's brilliant Athletic Club side that reached the Europa League final in 2011/12, beating Manchester United along the way.
It is clear that the Argentine's influence has rubbed off on the manager, with Iraola now performing brilliantly on a limited budget with Vallecano, as last night's 2-0 win against Almeria lifted them to fifth in La Liga and just three points behind Atletico Madrid.
Of course, the question was asked of Iraola on whether he would like to comment on links to Elland Road, to which he was not keen to give a straight answer on the matter.
Instead, he offered a response very much akin to what we saw from Bielsa frequently, down the more philosophical route:
"Football belongs to the footballers, we are not that important. The players make us look better and I am lucky to have players who are showing their level."

Ruairidh Barlow
Who should replace Marsch long-term?
Arne Slot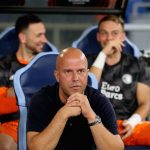 Andoni Iraola
Marcelo Gallardo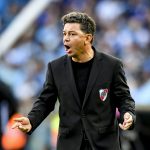 Other?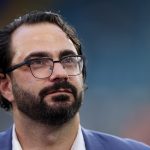 Textbook Bielsa.
Obviously, to just herd Iraola and even Carlos Corberan into the 'Bielsa disciple' category of manager would be very lazy and unfair on what they offer as managers.
To be able to improve this Vallecano squad over two years in the way he has shows that he has immense potential as a manager as is arguably one of the most exciting in La Liga.
Any appointment for Leeds is a risk either in the short-term or the long-term, but Iraola has proven already in this job that he has the credentials to take us forward.
Quiz: Can you remember Leeds United's last 15 results v Man United ahead of midweek clash?