It has been claimed that Leeds United midfielder Kalvin Phillips is nearing a move to Manchester City.
The Whites are more concerned about the quality of players coming in right now, but talk is building of two key departures.
Kalvin Phillips is one of them, and after two years of Premier League football, it's looking less and less likely that Leeds can hold onto their academy graduate.

Manchester City are the side he is expected to go to, with an opening bid imminent for the midfielder.
The Premier League champions would be a hard club to turn down from the player's perspective, while they have the money to meet Leeds' asking price.
Would you be happy with Lavia replacing Phillips?
Yes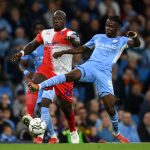 No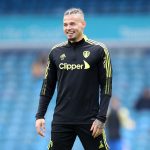 It does seem like a matter of time before Leeds' resolve is seriously tested by Pep Guardiola's side.
Now, football agent Rob Segal has claimed that the move is nearing a conclusion.
Speaking with Caught Offside, he had this to say:
"Leeds United need to sell – that much is obvious. Offloading Raphinha might be enough, but Kalvin Phillips is a strong candidate to go too. He is close to joining Manchester City, I hear."
Segal's YMU agency has a number of clients, including Man City's James McAtee.

It does seem inevitable that Phillips is going to leave us for Man City, but we're still waiting for that offer.
What we do know about this whole saga is that we're going to get the money we want for Phillips, given Man City are involved.
It will be really tough seeing him leave, and I still don't want him to, but we have to be realistic about how good he is and what he can achieve elsewhere.
At least we know he's going to be developed into a top holding midfielder under Pep, should he move there.