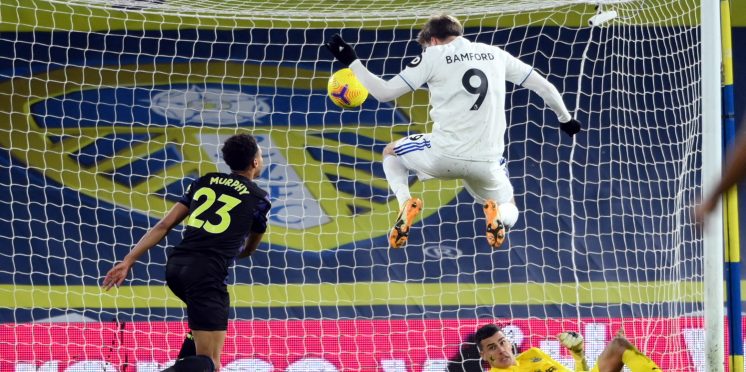 'This could be an opportunity' – Newcastle United v Leeds United: Our view
Marcelo Bielsa will be looking to turn Leeds United fortunes around this week as his side travel to Newcastle United.
Leeds are without a win in three games across all competitions and have been dwelling on defeat to Brighton and Hove Albion for some time now.
However, the next fixture for Leeds is now just a day away, with a trip to Newcastle on the horizon tomorrow.
Our team ­– Kris (FA5), Toby (Neutral) & Alfie (N12) – deliver their predictions ahead of the trip to Newcastle…

It's one of those games you fully expect a win from, but there's the lingering fear you're the team that ends Newcastle's woeful run.
We showed in the home game that we've got much more than them when at full-tilt, we just need to be at that level.
I'd expect us to dominate again because their play-style allows us to, we just need to make it amount to chances unlike how we created nothing against Brighton.
I hope Bielsa opts to switch Harrison and Raphinha back to their natural right and left wing positions because that was a failed experiment.
I'm going very optimistic with this one, and predicting a 3-0 win.

I do think this could be an opportunity for Leeds to get back on form after some disappointing results.
While Bielsa's side have underwhelmed in the past couple of weeks, Newcastle have been even poorer than them, and over a longer length of time. Right now it is hard to see where they might get a in from.
Indeed, if Newcastle show the same lethargy off the ball on Tuesday that they did in that defeat to Villa over the weekend, then you feel the pace of Leeds' game could be too much for them, particularly given the Whites have had more time to rest and prepare for this game, having not played at the weekend.
One potential concern for Leeds could be the return of Allan Saint-Maximin, meaning the potential return of Diego Llorente to the Whites defender after his recent impressive showing for the Under 23s could be a timely one. Additionally, they ought to carry some confidence into this one from that 5-2 thumping of the Magpies little more than a month.
Given the position they are in going into that trip to St James', I don't think it will be anywhere near as emphatic this time around. However, I can see them picking up all three points here – 1-0 to the visitors.

I don't quite share Kris or Toby's optimism heading up to Newcastle having made the trip a couple of times and come away disappointed; it's perhaps more the fact I see Newcastle as a bogey team rather than their current stature.
What Leeds have to carry into this game is expectation. Newcastle are struggling and, frankly, have been terrible nearly every occasion I've watched them this season.
Bielsa will be looking for Leeds to get back on track after a tough month so far and the side certainly has enough to really add to Newcastle woe.
In terms of Leeds just solidifying themselves in mid-table, I feel three points are key. A loss and we start looking over our shoulders again, but a win could be huge.
Given that and the struggles of Newcastle recently, I'll predict a 2-1 win for Leeds. However, I'll also note that could be the exact same score the other way.
---