5 things we learnt about Leeds United in their 4-3 win over Fulham
Leeds United got their first points of the Premier League season on the board as they overcame fellow promoted side Fulham at Elland Road.
Coming off the back of an unfortunate 4-3 loss to Liverpool on the opening day, Leeds next faced the task of facing Scott Parker's play-off winning Fulham side, not long after toppling them 3-0 in the back end of the Championship season.
It was Leeds' first game at Elland Road in the Premier League for 16 years and the game didn't disappoint with the Whites this time on the right end of 4-3 scoreline.
Marcelo Bielsa's men got off to a flier when Helder Costa crashed in an opener when the ball dropped to him from a corner before Aleksandar Mitrovic leveled from a controversial penalty decision, however, Mateusz Klich swiftly restored Leeds' advantage from a penalty of his own.
Leeds looked to kick on in the second half and stretched their lead to 4-1 thanks to very well-worked goals from Patrick Bamford and Helder Costa, but the Cottagers fought back to make it a nervy ending as Bobby Decordova-Ried and Mitrovic netted in later in the second half.
The Whites have their first points back in the Premier League and here's five things we learnt about them in the win…
The Premier League is made for Costa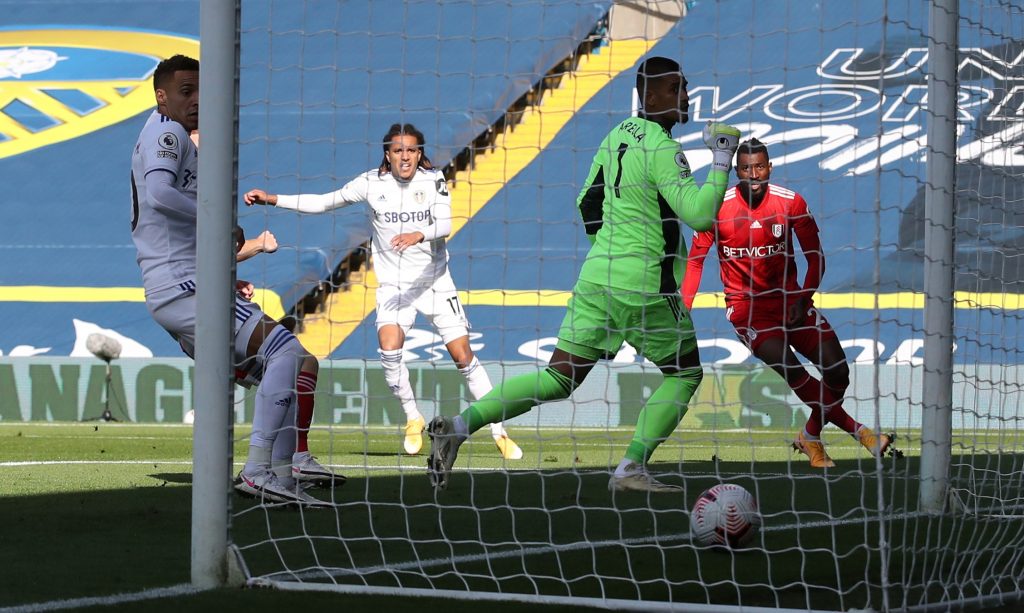 When he signed for Leeds in the summer of 2019, there was a lot of expectation that Costa could be the man to help us unlock the stubborn defences we faced every week with his trickery and pace.
However, as the rest of the squad struggled with it, the lack of space that Costa had to strut his stuff left him without much of an outlet to express himself out wide.
His contribution later in the season was greatly improved and he was a big part of why Leeds pulled away in the promotion race, but his impact since Leeds have climbed into the top flight has been exceptional.
A stunning finish at the back post for Leeds' opener was a sign of things to come in this game for Costa, who has shown a much better, and swifter, end product in the first two games.
Having already bagged one, he added the gloss to a great performance by slamming into the roof of the net from a great pull-back by Bamford to make it four to Leeds.
With Premier League teams not 'parking the bus' like the majority of the Championship, I think we're going to see a lot more of what Costa can do when given this freedom.
Bamford's showing what he can do
With Rodrigo Moreno arriving this window, the pressure was laid on Bamford to continue his impact in the starting lineup or face losing his spot, but he's stepped up to the task immensely.
After unsettling the best centre-back in the world last week, he faced familiar opponents that he had some fun with last season, scoring in both meetings against the Cottagers.
His impact was once again a deciding factor as he fired in Leeds' third through a finish teeming with the arrogance of a player who's bang in form, something we only saw in flashes last season.
On top of scoring himself, Bamford also created two, by winning the foul for Klich's penalty and crossing the ball right into Costa's path for the fourth.
There's no telling whether he'll be able to keep up this red-hot form but he is constantly popping up in the right areas and that bodes well for the rest of the season.
Koch and Rodrigo need time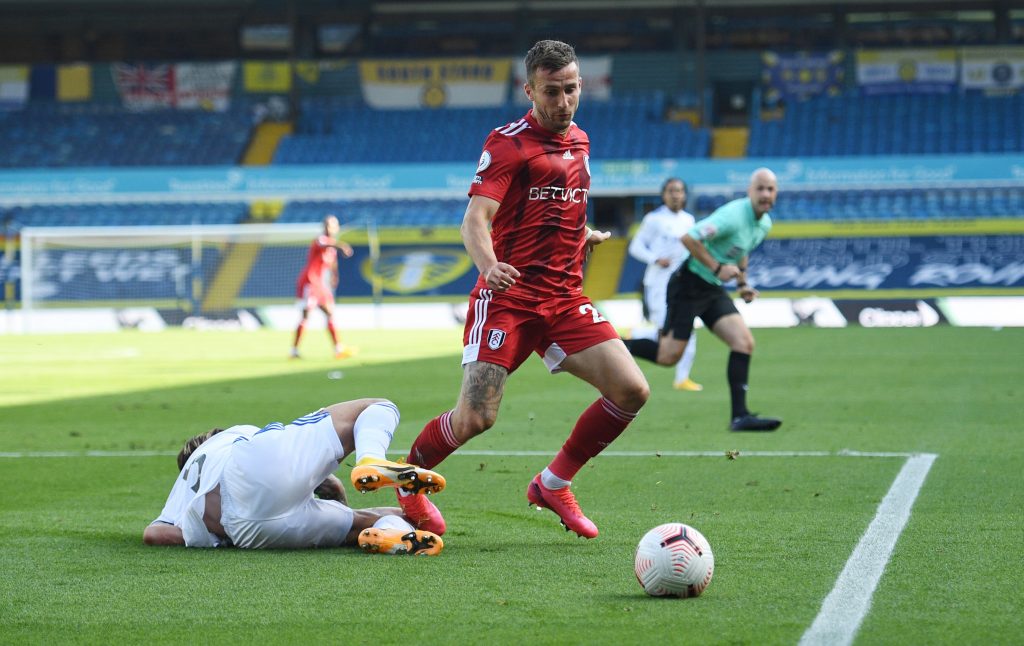 As we saw with Eddie Nketiah and are now seeing with Ian Poveda, MarcloBIelsa's rigorous training methods will take time to register results with his new signings, so patience is needed before we see the very best from our new signings.
A Spain and a Germany international arrived with a lot of anticipation that they could transform the side into something a lot greater than one in the midst of a relegation.
It's been a tricky start for the pair with Robin Koch giving away two penalties so far and Rodrigo being rushed into the side as a substitute and Pablo Hernandez deputy, but there have clearly been moments of real quality from the pair that we can look forward to seeing more of.
Koch's threat from set pieces could be the key for Leeds finally cracking the code of doing something decent from corner situations this season.
We're not 'another Norwich' like many will say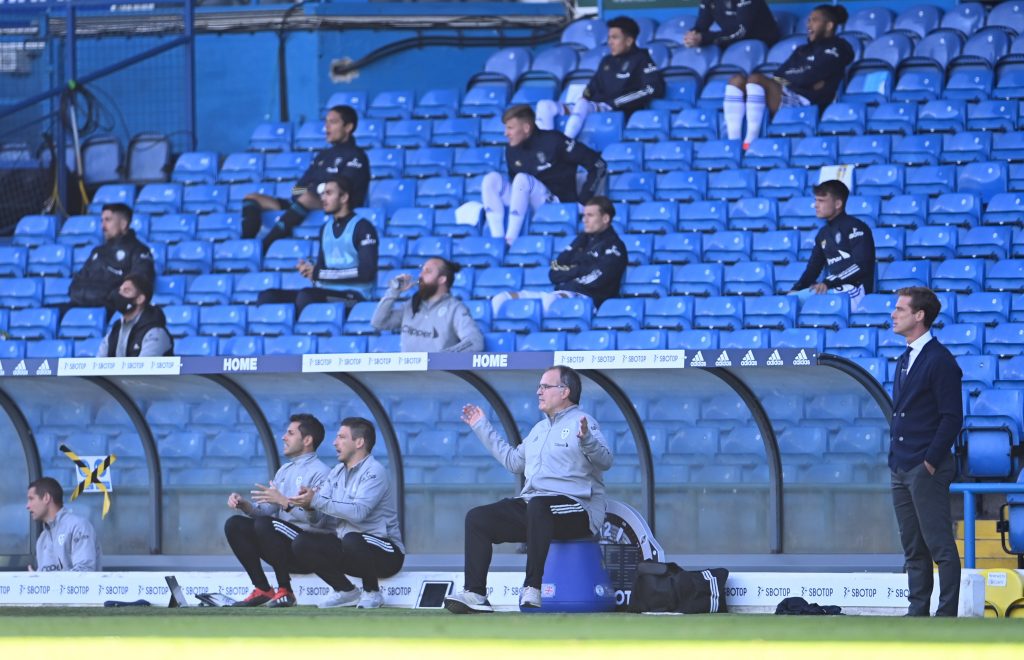 Last season, Norwich City came into the Premier League after outsourcing everyone on their way to the Championship title, but conceding a bucket-full of goals along the way and that continued into the top flight.
They went down with a terrible defensive record despite starting off the season scoring a bunch of goals and entertaining everyone, which is the same being said about this Leeds United team.
What many fail to understand is that Leeds came up with a remarkable defensive record and two freak games shouldn't make people forget that.
Our defensive structure is the exact same under Bielsa as it has always been, what needs to happen now is the defence to ensure that they don't give away as many opportunities to the real top-drawer players as they have been.
They need to be a tad more alert to dangers that might not have been present when the Tom Ince's and the Danny Graham's of the Championship got a sight of goal.
It could be a vital three points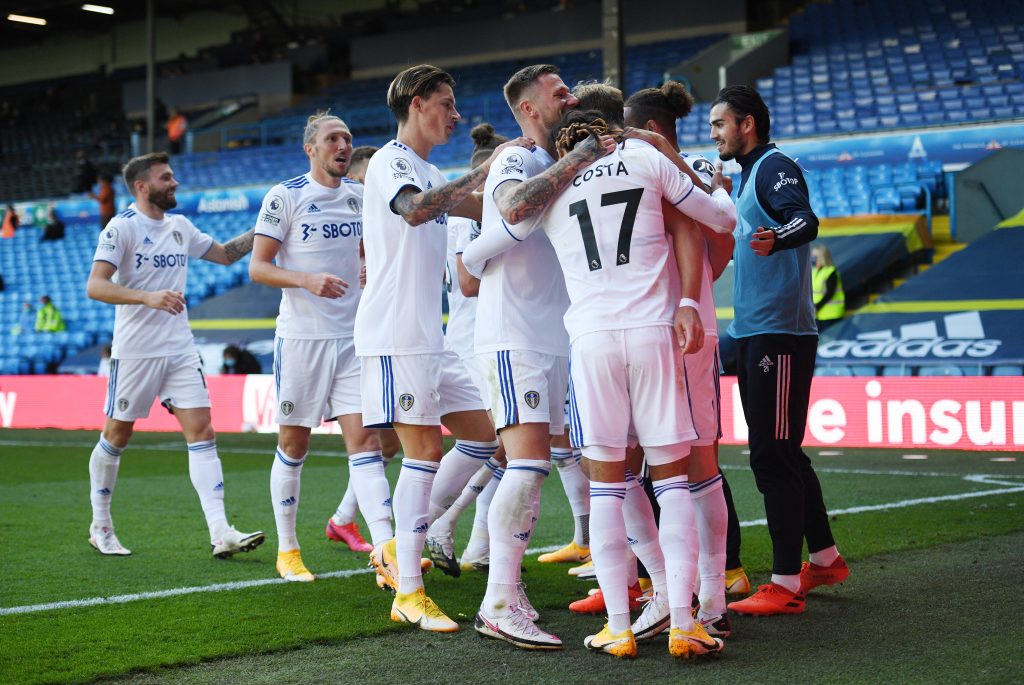 Having played the Champions on day one, with the likes of Sheffield United, Wolves and Man City to come, Leeds needed to pick up three points in this game to give themselves a cushion going into three tough fixtures.
If Leeds are to be in a relegation scrap, taking points off the teams that will be in and around you is priority number one, and that first hurdle was jumped very well.
Leeds will go into the next three games as underdogs and rightly so, but with the weight off their shoulders of getting off the mark, we could kick on and take advantage of a stuttering Sheffield United side next week.
---