2021's sour start for Leeds United continued as Brighton ended their long winless run with a hard-earned 1-0 victory at Elland Road on Saturday.
Hoping to put our cup misery behind us from last weekend, we came into this match facing a Brighton side in worse form than ourselves and edging closer to the relegation zone.
However, you wouldn't have known based on the performances of the two sides who was the one looking over their shoulders towards the bottom three.
Neal Maupay scored against the Whites for the fourth as the match's only goal, seeing the Seagulls leave Elland Road with three points in a really flat performance from Leeds.
As we find ourselves still in 12th place, we take a look at five things we learnt from that 1-0 defeat…
Ben White levels above Struijk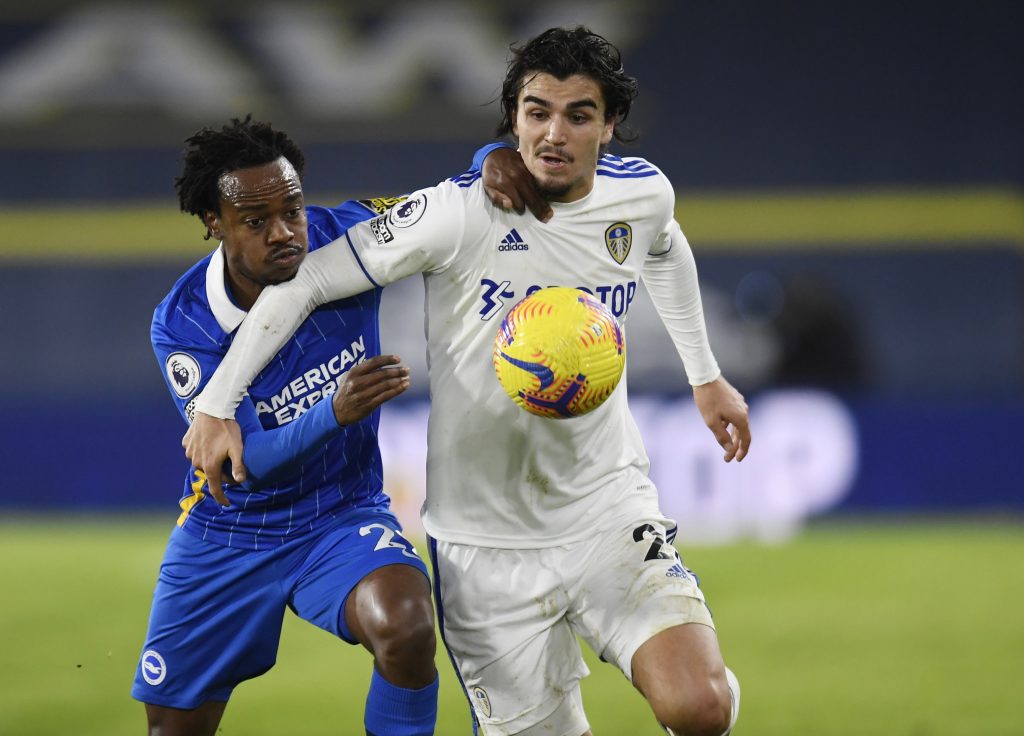 A daft yellow card against Spurs a fortnight ago caused Kalvin Phillips' suspension on Saturday and the lack of sharpness in the midfield was telling while he wasn't there.
Pascal Struijk stepped in and while he wasn't too bad defensively, there wasn't enough eagerness to dictate from him that ultimately stopped us from developing attacks with any speed.
In the meantime, you have Ben White playing in centre-midfield for Brighton marauding forward with the ball and commanding the middle of the park.
We got that level of ability every game from White last season, even when he stepped up into midfield for Phillips, with the last game in front of fans seeing him in that position against Huddersfield Town.
The contrast in quality between the two was stark as White put in a Man of the Match performance while we battled on through a pretty limp effort in midfield, but the blame can't just be on Struijk.
Bamford never stood a chance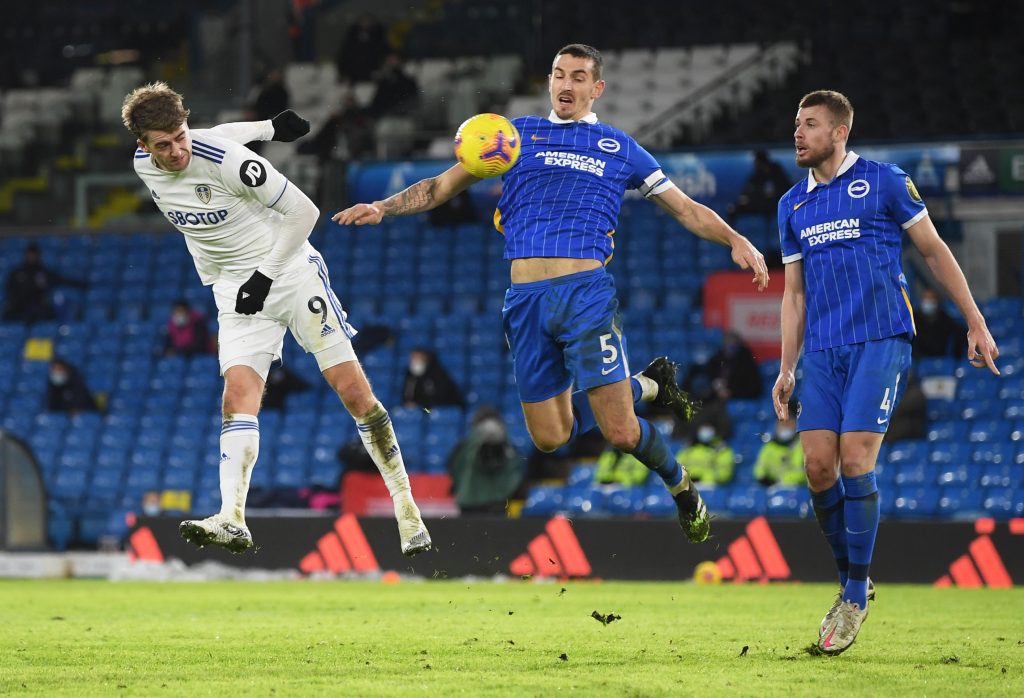 Playing against a towering back three of Lewis Dunk, Adam Webster, and Dan Burn, the battle was on for Patrick Bamford to make it stick in attack.
However, the poor forward passing made it even tougher for him to make an impact on the game.
An output of just 11 touches in 90 minutes and no shots at all from Bamford might seem like he had an awful game but he just had nothing to go off and we could have played for a few hours and he still wouldn't have mustered much.
These frustrating games will come and go for Bamford and it's not something that should affect his confidence too much.
Our side needs more balance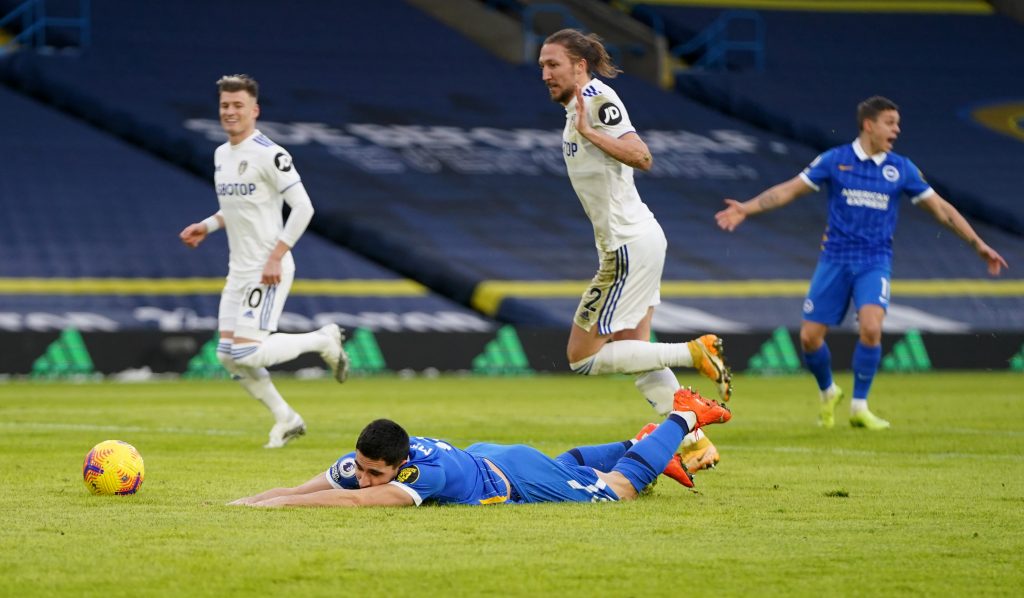 We started with a back four of: a winger (Dallas), right-back (Ayling), centre-back (Cooper), and winger (Alioski).
Not only was our tracking for the goal abysmal but we just looked so disjointed as a unit when Brighton came onto us.
It's a tough problem to solve at the minute because individually, these players have all been strong this season.
However, when Pablo Hernandez replaced Alioski with half an hour to play, Struijk dropped to centre-back and reverted Ayling and Dallas into their full-back roles.
Not only did it make us look a lot more organised at the back, but we are able to build so much more efficiently through Dallas and Ayling when they're out wide.
The return of Liam Cooper followed by the imminent one of Diego Llorente should address this as Dallas and Ayling move to where they look much more at home.
A shocking pitch is a huge barrier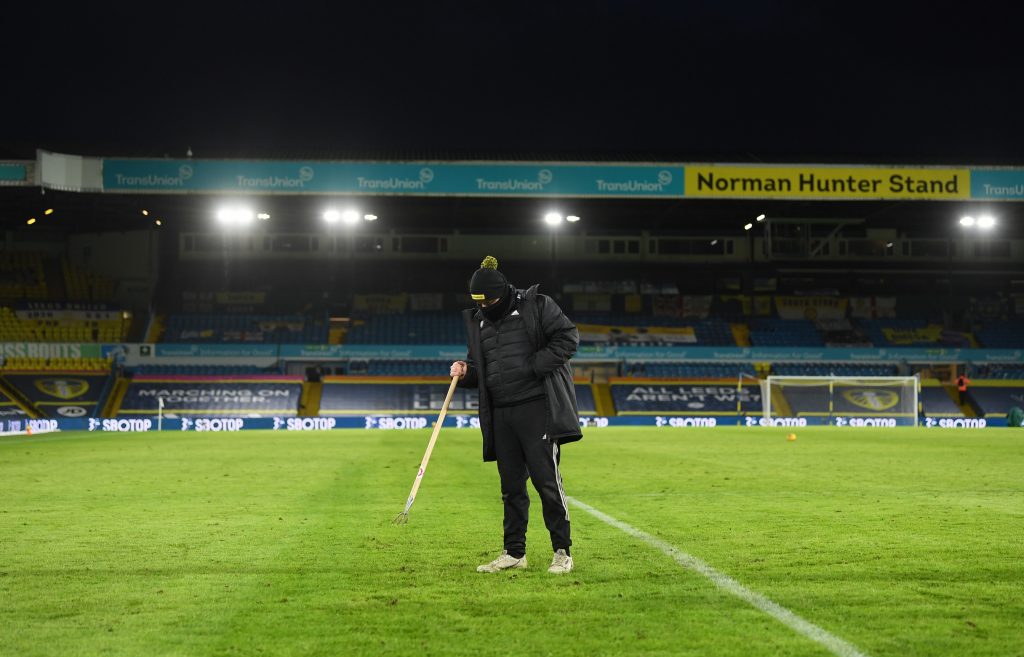 It's been a problem all season but it's becoming more and more evident by the week.
When you want to play out from the back with swift, high-risk passing into key areas, long grass that cuts up without much effort isn't going to be your friend.
It just compiled what appeared to be a very stale outing by slowing down what we were trying to do by the odd half-second.
Going down by a goal early forces us into playing even faster football to unlock a rigid defence but you can't do that when the turf is visibly so heavy that the players aren't able to build momentum.
You can make the argument that Brighton played on the same pitch so it shouldn't make a difference, but it's quite evident that we look much less mobile when playing on that sort of surface.
Bounceback needed against Newcastle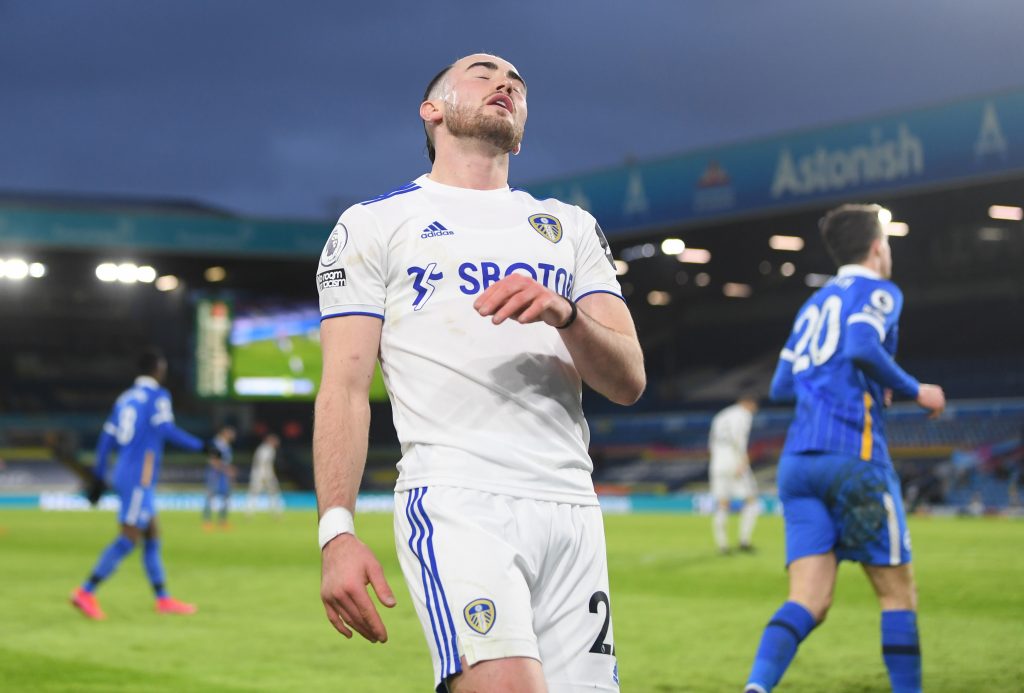 We thumped the Magpies 5-2 at the back end of 2020 in a game that highlighted the benefits of our style of play over the outdated 'backs to the wall' Steve Bruce approach.
We expect the game to have a similar setup to that victory, with the spread of chances and possession, but the onus will be even more on us to get a result after our start to 2021.
There'll be nothing that changes our approach this season, not even three straight defeats or worse, the potential threat of relegation.
However, there needs to be a response to such a poor showing against Brighton in order to boost the morale of the camp and reinstate the idea that we're comfortably a mid-table side and not near the relegation scrap.
We carry on as we have in the first half of the season and we'll have nothing to worry about, but questions ought to be asked after that drab effort from the players.