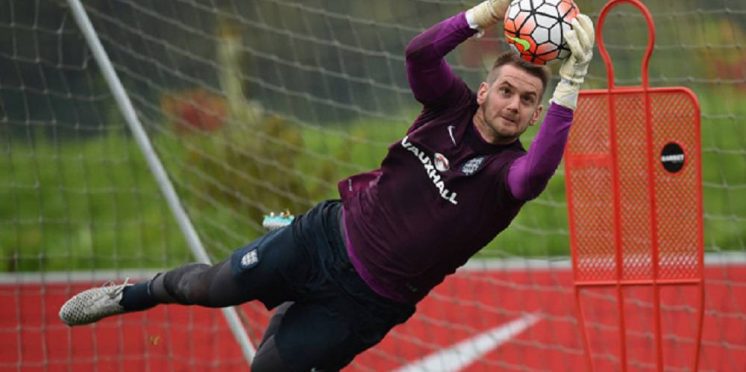 5 Keepers Leeds may sign this January
Just as it's looking more and more likely for BPF to be dropped for Jamal Blackman, he goes and breaks his leg in a U23 game. All of a sudden, keeper looks like the one place Leeds will definitely strengthen in January. But who's likely to be arriving at Elland Road?
Tom Heaton
Heaton was once one of the best English keepers in the game and making England squads regularly. Fast forward a year or two and he's suddenly the third choice at Burnley when Nick Pope is fit again.
Injury caused him to lose his place to Pope but for some reason, Sean Dyche decided Burnley needed 3 keepers who can all start in the Premier League, despite having many other areas to improve. With all that taken into account, Heaton is extremely available in January and should be brought in to start, not to be backup.
Fraser Forster
Another ex-England keeper has found himself as the third choice at Premier League club. Southampton signed Leeds target Angus Gunn for £13.5m, who is currently backup to my favourite Leeds keeper since the Premier League in Alex McCarthy (who we should have signed about 5 times, by the way).
Forster had a poor run of form before he lost his place but is without a doubt a quality keeper, especially at Championship level. At 30 years old he should be entering his prime, not sat in the stands. I'd personally prefer this move to the Heaton one.
Keiren Westwood
Rumoured to be exiled at Wednesday due to a clause in his contract that will activate if he plays again, Westwood is one of the best keepers in the Championship and with a contract that expires at the end of the season, may well be on his way in January.
Winning promotion with Wednesday's keeper would be a nice added bonus, too.
David Stockdale
The one that got away in the summer. It'd be interesting to hear whether Leeds wish they'd tried a bit harder to get him in after the way things have developed. Birmingham probably wish that too.
There's no doubting that Stockdale wants to come here, he's about as Leeds as they come for footballers. Personally I think there are better options but he wouldn't let us down.

Maarten Stekelenburg
A bit of a wildcard this one, he's currently backup to Pickford at Everton who has one of the most secure jobs in football. Everton may not want to let him go but a loan to the end of the season would be a great move for Leeds, surely?
Let us know who you want to see join the Whites in January!
---