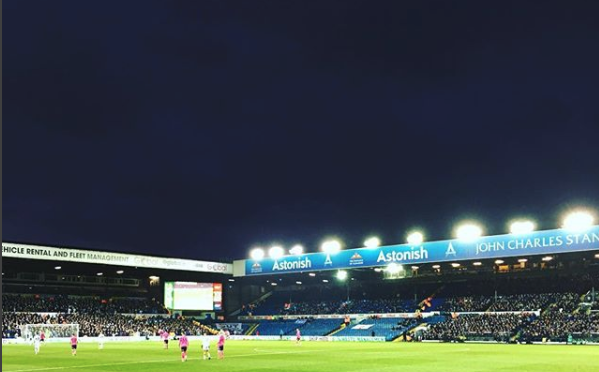 3 Standout performers from Leeds' win over QPR
Four wins from four and all of a sudden Leeds are 5 points clear of third place and 8 clear of seventh. A lot of the instant reaction after the game seemed to be that Leeds weren't too great today, needing a penalty to get through with the points.
Whilst I agree that it wasn't a perfect game and the passing at times was frustratingly poor, QPR came to sit behind the ball and it wasn't an easy task to break them down. On another day though, Roofe scores 5 and we're 3-0 up in the first 20 minutes. Some poor team is going to get absolutely hammered soon, count on it.
Anyway, who stood out the most for Leeds?
Kemar Roofe
The obvious, he scored two important goals including our first penalty this side of the millennium but he could easily have had three more. Kemar was extremely sharp all round today, getting into the right positions and running in behind the defence consistently.
In my opinion, Saiz being on the pitch brings the best out of Roofe and Hernandez for that matter. The link-up play between those three and Klich in-particular is great to watch.
Pontus Jansson
With two of his defensive partners on the day playing out of position, it was down to Jansson to carry the defence through the game. Although the first goal could and should have been dealt with by both Phillips and Jansson, that was the only blight on Pontus' otherwise superb performance.
Not only was he solid at the back, he brought the ball forward extremely well and completed 92 passes on the day, only slightly less than the whole QPR team (131). When Jansson is at his best, nobody comes close at this level.
Jamie Shackleton
After yet more injuries, Shackleton was drafted in to play right-back, which isn't his natural position for the record. He more than excelled, given a tough task defensively with the height advantage the QPR wingers had on him and their 'Pulis' style of football.
Going forward though, Shackleton was a joy to watch, he beat his man consistently and got into some really threatening situations, lashing a shot just over on his left foot in the second half. I don't want to pile on Alioski but Shackleton did much more going forward than he did today. You can keep hitting us with these injuries, we'll just keep producing the quality replacements.
---