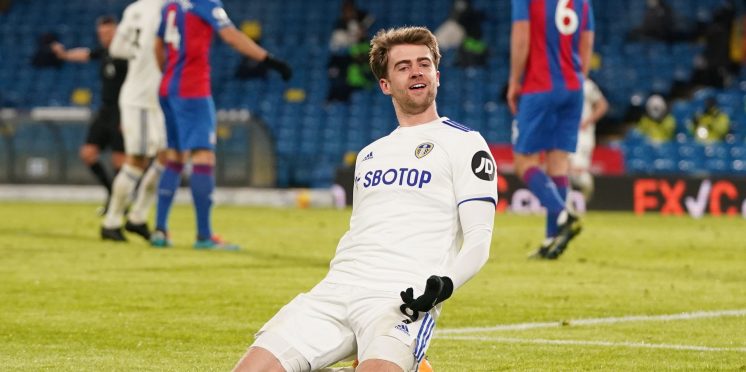 3 reasons why pending Leeds United striker agreement is only good news
Leeds United striker Patrick Bamford has been in sensational form this season in front of goal, and is repaying Marcelo Bielsa's faith in doing so.
Bamford was often criticised in the Championship for his lack of efficiency in front of goal, during two seasons where Leeds had very little margin for error.
His 16 goals helped fire the Whites to the promised land in the end but what was more crucial was how his overall game helped Leeds dominate every game they played in 2019/20.
It's something we're seeing this season too as his energy, hard pressing, and running off the ball that is not only turning over possession but creating an incredible amount of chances for Leeds.
His fire-rate in front of net has benefitted too this season, with his 14 goals and six assists helping Leeds to sit comfortably in mid-table.
The Daily Telegraph are now reporting that the striker is in-line for a new-and-improved contract from the club ahead of next season, with his current deal due to expire in the summer of 2022.
Here, we deliver three reasons why this update can only be good news for Leeds…
Reward for outstanding performance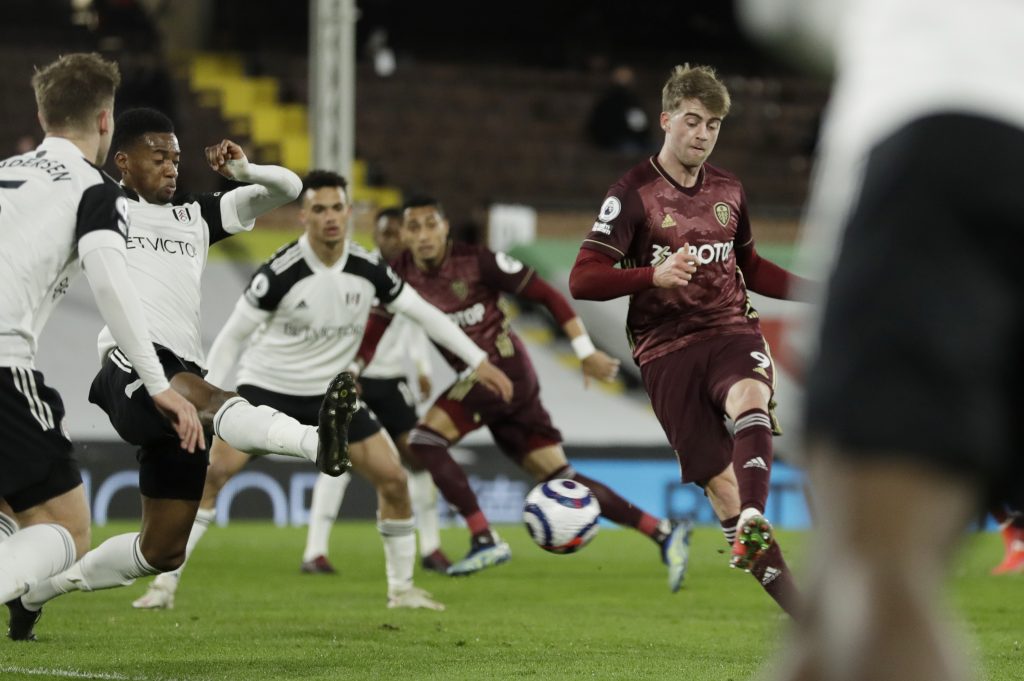 The most obvious reason for why this is good for the club and the player is that it comes as a huge reward for how he has played this season.
There have been a few players whose performances aren't quite showing they're up to the required standard this season.
The fact Bielsa has never looked to drop Bamford on form alone tells you how important he is to the side even when you take away his goals.
The moment promotion was sealed, Bamford was being doubted by fans and pundits, and it's safe to say he's shut every single one of them up with his goals this term.
This new contract is a sign that the club are happy with how well he is doing and keen to keep him going because of that.
Not only is that motivation for Bamford, but a benchmark for other players fighting for their Elland Road future that if form turns around, they could be rewarded too.
Sign of things to come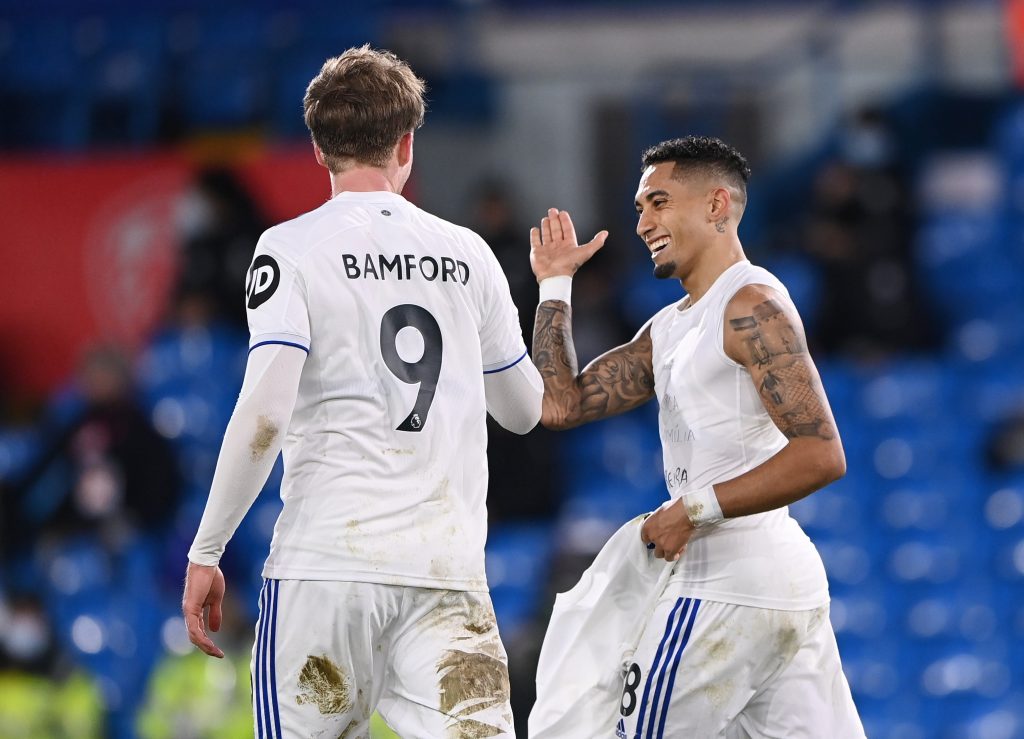 Plans are already in place for Bamford to get a new deal, with eight games still to play.
What this shows is that the club are planning for next season already, and with that comes the need for star players to be tied down for the future.
Not only was Bamford named in the Daily Telegraph's report, but also Kalvin Phillips is in a similar position with a contract being drawn up for him too.
It's a statement of intent from the club to get their affairs in order before signing new players, to make sure that foundations are in place to keep growing as a club.
It should really trigger a number of players being willing to commit to the club, knowing we're going in the right direction.
A 'hands off' message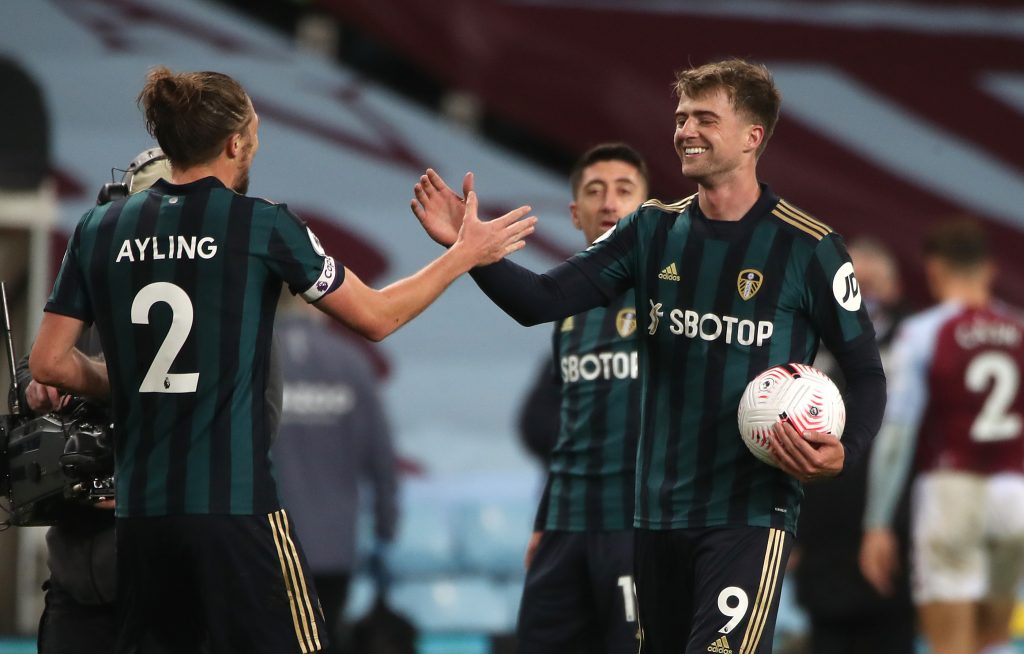 Like we've seen with Phillips' contract back in 2019, it's a signal to other clubs that he's going nowhere after a tremendous season.
Bamford would have been into the final year of his contract next season and interest would grow by the day if he isn't tied down to that new deal.
So, to put him on fresh terms just covers the club's back when it comes to player departures (or hopefully lack of).
Even if top clubs do come in for the striker, it gives us the chance to lay down a marker with a huge asking price that his new contract commands.
It would be foolish to sell Bamford because he looks like one of the most deadly strikers in the league this season, and replacing that is incredibly hard.
---