Leeds United goalkeeper Illan Meslier will not be part of France's squad for the upcoming World Cup in Qatar, but inclusion surely isn't far away for him.
Leeds might not have been a Premier League club this season if not for some of the heroics pulled off by Illan Meslier last season when the side struggled at the bottom end of the table.
Similar issues at the back have been present this season with Leeds shipping more goals than they'd like to.
While the goals conceded tally has never looked favourably on Meslier during his two-and-a-half seasons in the Premier League, it's something that's very rarely been his fault.
The same can be said this season, as he stands on 27 goals conceded, with 26 coming in the league – a number only beaten by Southampton's Gavin Bazunu (27), and Nottingham Forest's Dean Henderson (30).
Not only that, but Meslier's expected goals conceded (xCG) doesn't do any favours on face value too, standing at 22.92xCG, meaning he's let in more than the stats would suggest he should have (via Wyscout).
It's not a steady underperformance from him though across his 15 appearances this season, as he's actually overperformed in seven of those games – including outstanding displays against Liverpool, Chelsea, and Wolves to name three.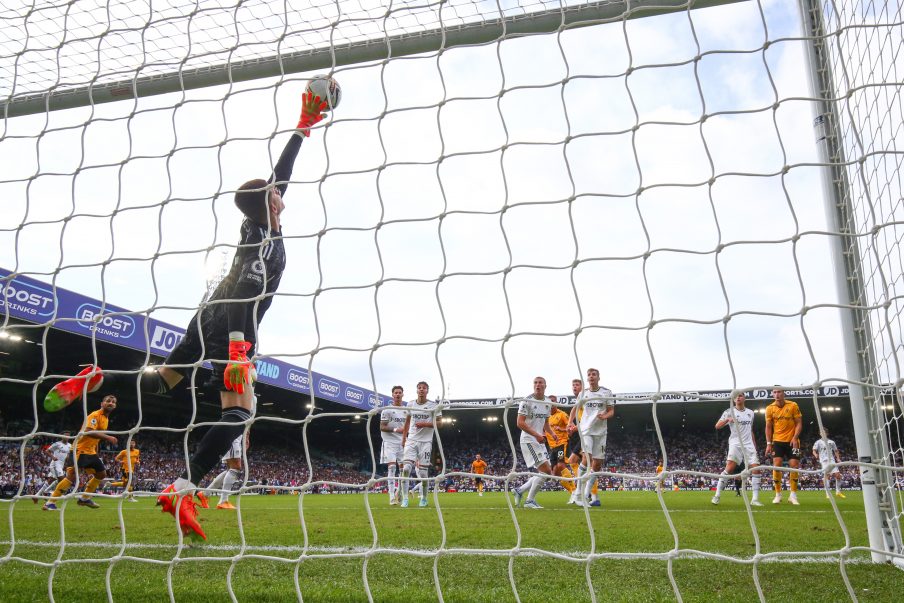 Even his performance against Fulham saw him concede less (3) than his xCG tally, showing that he's not helped by an incredibly porous defence in front of him.
Can you see Meslier leaving Leeds in the next year?
Yes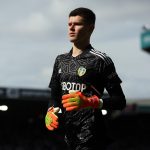 No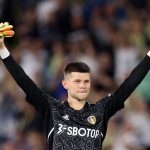 3.03 saves per 90 minutes outlines a busy 'keeper, further proven by the fact that 72% are saves deemed to require "reflexes", showing the frequency of high-quality chances and shots he faces for Leeds.
In terms of distribution, Meslier has performed very well this season despite the mixed messages thrown his way by a narrow attacking formation to play to.
He attempts 6.9 long passes per game with an accuracy of 56.1%, demonstrating a goalkeeper with an eye for a long pass – which we've known he has despite something of a narrative that it's a weakness of his to be so willing to play to feet rather than play safe with clearances.
A modern 'keeper has to be able to play like he does and the pressure to come into the Premier League as the youngest ever to make it to 10 clean sheets proves he's ready for the step to elite football when it comes, and it potentially could have come with Qatar if France's Didier Deschamps was feeling more adventurous than picking 37-year-old Steve Mandanda.
That chance will come for Meslier, though, and the fact that he's already forcing these conversations at 22 proves what a special talent Leeds and France have on their hands.
The big updated Illan Meslier quiz – Can Leeds United fans score 20/20?