Such is Raphinha's reputation, he's never far away from the spotlight at Leeds United amid their relegation battle.
Leeds face Chelsea tonight in the Premier League knowing that they need a result to start fuelling belief around the club that they can avoid relegation.
Key to them doing so is going to be Raphinha, who continues to carry the club's creative burden during the run-in.
The 25-year-old has struck 10 goals this season in the Premier League and, naturally, he's been linked with a move away from Elland Road.
That topic, plus how Jesse Marsch can finally start getting the best out of him, was on the agenda ahead of Chelsea.
Committed to Leeds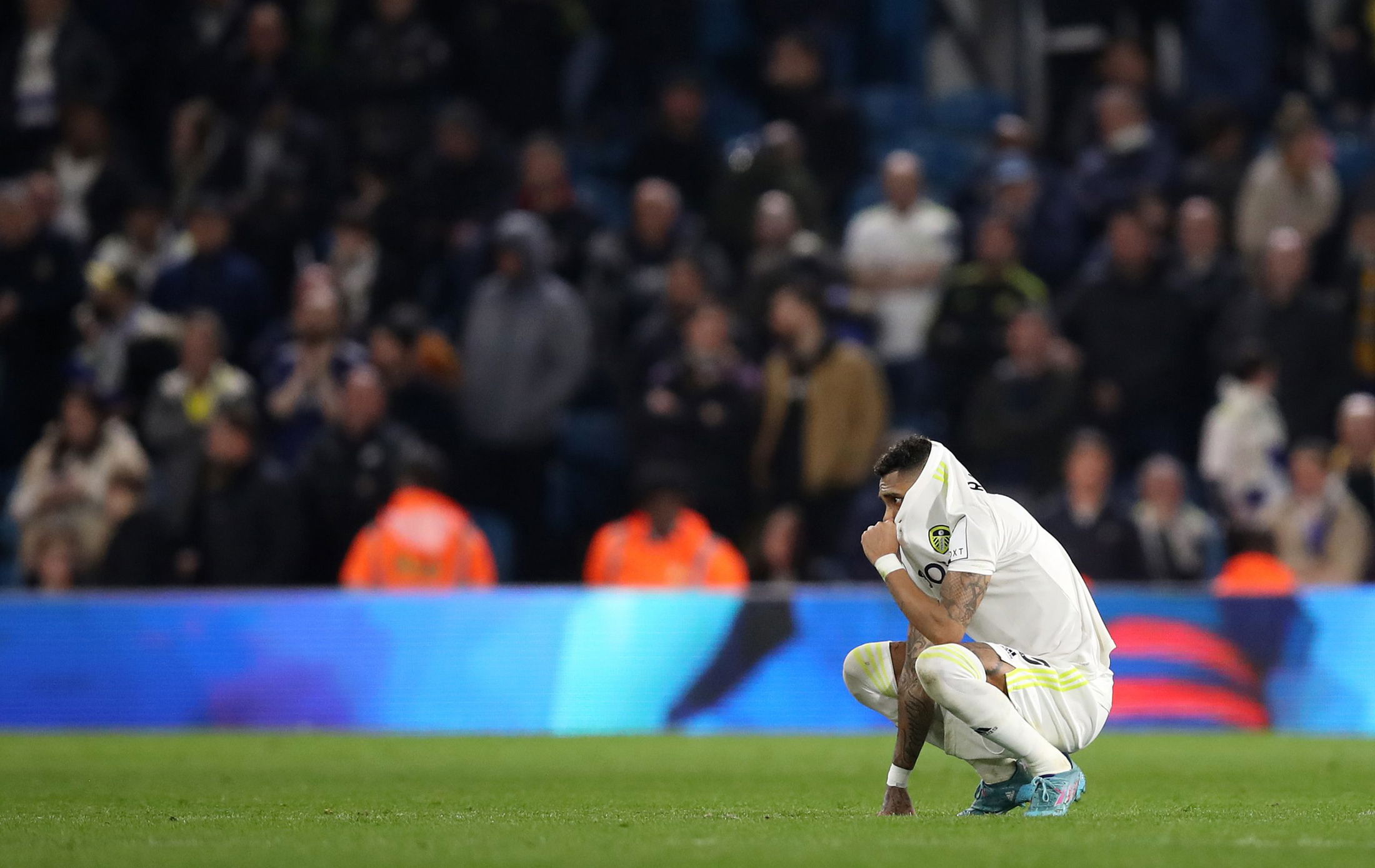 The Telegraph have reported how Barcelona are on the brink of stepping up their attempts to sign Raphinha from Leeds.
They are reportedly working on two deals for the winger, one in the event of Leeds going down and the other if they stay up.
Marsch was quizzed on Raphinha's commitment to Leeds' cause following his appearance at Arsenal on Sunday, which was lacking in certain areas and showed more discipline as he argued Luke Ayling's red card.
The Leeds head coach explained, as quoted by Leeds Live, that he's convinced Raphinha is "all in" at the club:
"Not at all, I see a person that is 100% invested in what we're doing here. His emotion, which someone already talked about, it can be interpreted as lack of discipline. I look at it as total investment; he'd do anything to ensure this club stays where it belongs. That part for me has been no talking point or thought at all. He's all in."
Quiz: Has Raphinha scored a Leeds United goal against the following 15 clubs?
Getting the best out of him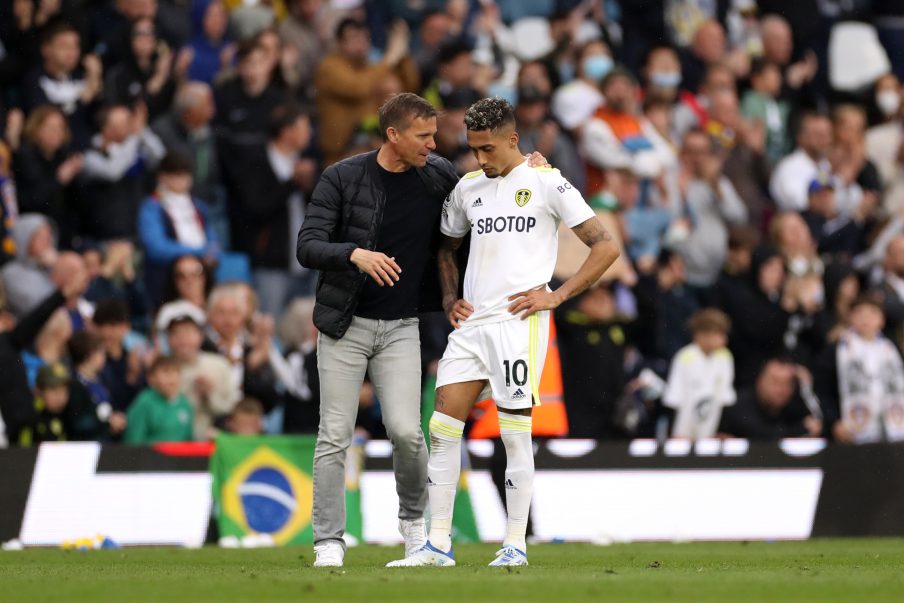 Since Marsch took charge of Leeds, Raphinha has scored only one goal in the win over Watford. He's also been credited with just one assist for Joe Gelhardt's winner against Norwich City.
They were two very important contributions but it's safe to say that Marsch isn't getting what Marcelo Bielsa was from the Brazilian.
That was another topic of discussion heading into tonight's clash with Chelsea, as per Leeds Live.
"First of all, I like Raphinha's passion, his mentality, personality, desire to win and be a great player. He is a fantastic talent, we haven't got enough out of him. That's the truth. We've tried to find ways to play with him a little bit wider, we've tried to find ways where he is in transition moments a little bit more, we've tried to find ways to get him around the goal more.

"Against these opponents, the best opponents, it's not like we're going to be in the final third for 50% of the game where we can really get him on the ball. That means getting him in transition and finding him opportunities to get him around the goal. In those moments is where he can be dangerous.

"Playing him at wing back doesn't always find him the chances to be in those spaces but again, we'll figure out how to get him the ball more, how to get him in space more, how to get him on the move more so that he can be dangerous and help the team."
Is it now inevitable Raphinha will be a Barcelona player next season?
Yes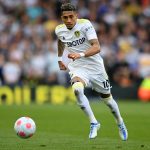 No