Rio Ferdinand believes in-demand Leeds United man Raphinha would be better off avoiding a move to Liverpool.
Raphinha's time at Elland Road has been exceptional so far, and with that has come interest from elsewhere.
Liverpool are one of the clubs his agent, Deco, has stated are keen on signing him, but it's a move that wouldn't be completely suitable for the Brazilian.
His departure seems likely when he's playing like this, but former Leeds man Rio Ferdinand believes switching Elland Road for Anfield wouldn't be the wisest move for all parties.
Speaking on his YouTube channel, he had this to say:
"The only problem I think with something like Raphinha going to Liverpool is just where he's going to play? He's not going to start.
"So, £60 million not to start is a big, big fee. And for him as a player, I'm sure he'll have more options. It's a great club, don't get me wrong, going to be fighting on all fronts to win things. 
"That question won't be answered in a positive way for him: will I start a lot of games? If Salah stays and signs a new contract, it puts a dampener on his ability to play."
With these quotes in mind, we take a look at two reasons why Ferdinand's claim is spot on…
He won't play as regularly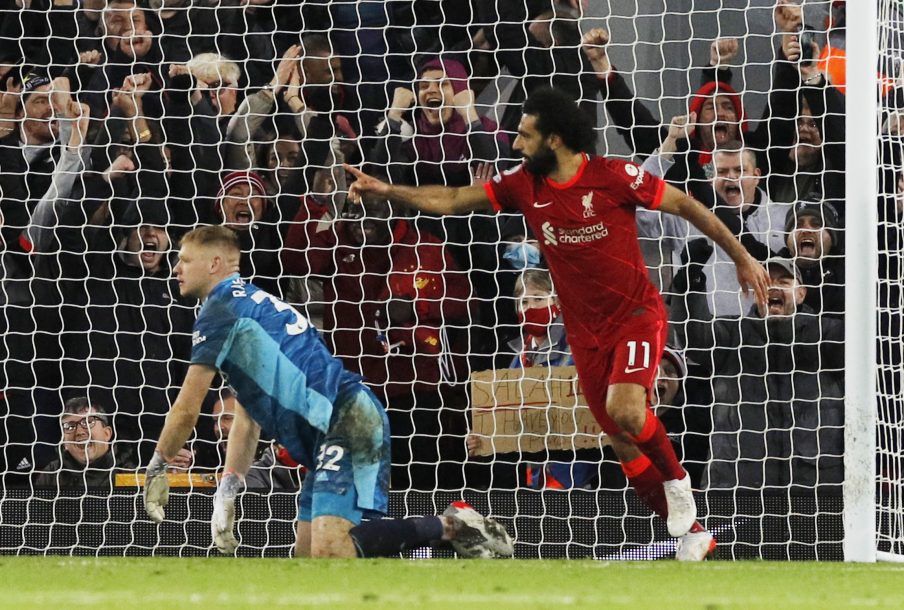 Raphinha has been sensational on the right wing for Leeds, but if he wanted to play there for the Reds, he'd have a hard time nailing down a starting place.
A certain Mohamed Salah is making light work of every team he's coming up against at the moment and there isn't a player in his position better right now.
While Raphinha is younger, he would go from being the undisputed star of the team to being someone used for rotation.
It doesn't seem like Salah is slowing down any time soon and just as Diogo Jota proved, he'd have to be patient for fewer opportunities.
Why ditch Leeds for that?
We're not going to say that purely playing at Elland Road is better than any experience he could have on football.
We'll leave that talk to the man himself.
If he's going to leave Leeds for a new club in the summer or whenever, he's going to do his due diligence on where is the best place for his development.
That place might be Leeds, but as Ferdinand outlines, Liverpool doesn't seem a wise move.
There are plenty of clubs who will like the look of Raphinha and ones that he'll walk into the lineup of.
So, reservations around a Liverpool move are perfectly placed when you notice how well he's doing here as a guaranteed starter.