Leeds United's midfield duo have given Javi Gracia a selection headache ahead of tomorrow night's meeting with Leicester City.
There is very little going right for Leeds at the moment as they look to bounce back from a third straight Premier League defeat, but the midfield simply has to improve.
An injury to Tyler Adams has forced Javi Gracia into naming Marc Roca and Weston McKennie as his double pivot in the middle ever since, with only one performance thus far getting the best out of the duo – a home win against a poor Nottingham Forest outfit.
Their latest outing was an abysmal display against Fulham, where neither player showcased any sort of quality in and out of possession as Leeds were very easy to beat, and unable to create anything with the ball.
As we look ahead to tomorrow's meeting with Leicester, our writers Kris (FA5) and Adam (Statto) look at whether Gracia needs to make changes to the side in the middle of the park…

Something simply has to change in the middle for Leeds, given how shambolic McKennie and Roca have been as a pairing.
They don't do each other any justice whatsoever, and neither looks like they are aware of what the other is doing when we have the ball, and when we're defending on the counter too.
McKennie is quite clearly not suited for a double-pivot role that he's been stuck in here, and truth be told, does not look good enough for us at this moment in time.
To complete 11 passes against a side that are happy to play in transition like Fulham is embarrassing and should see the American dropped – with Adam Forshaw to step in.
It says a lot about the horrific recruitment under Victor Orta in the last two seasons that we're in a relegation battle in 2023 and still looking to Forshaw as the saving grace to our midfield.
However, he will offer us far greater ball retention alongside Roca than McKennie can do.
Will Leeds be relegated?
Yes
No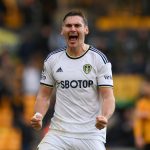 With the lack of depth in midfield, there isn't much Leeds can do there in terms of rotation.
Tyler Adams' injury is starting to look like an even bigger blow than first thought. His partnership with Marc Roca was far better than Roca's with Weston McKennie.
Adam Forshaw's return from injury is timely, though. He has given Gracia some food for thought in his midfield selection.
McKennie doesn't complement Roca as well as someone like Forshaw. Who may not have the athleticism of an Adams, but could facilitate Roca better than McKennie has been.
Clearly the American is more of a box-to-box or attacking-midfielder, despite his robust and combative style. He has not been good in the defensive-midfield role.
A double pivot of Forshaw and Roca is worth a go, and should at least bring some stability and control to central-midfield.
No Leeds fan can seriously be wanting McKennie to sign permanently on the basis of his performances so far. They should look elsewhere.
As for other options: Darko Gyabi and Archie Gray are both fantastic prospects but calls for their involvement seem premature in the midst of a battle to stay in the Premier League.
Quiz: Leeds United's last 15 results v Leicester City – Can you score 100%?