Leeds United are to be without top-scorer Rodrigo for two months after his setback picked up in the win against Accrington Stanley last weekend.
Just as Leeds look to be getting very close to the peak of their powers and squad strength, something inevitably has to throw that progress directly into the bin.
Rodrigo's form was something that plenty will have suspected wouldn't last forever, but it's a gutting blow for the Spaniard that it's come in the form of a two-month injury setback, picked up in a game where he was brought on as Leeds cruised into a 3-0 lead:
How do Leeds cope with such a loss? It's a complex debate surrounding the striker, whose goalscoring exploits do little to settle the debate of who is subjectively Leeds' best striker both as an individual, and for the side's overall play.
Rodrigo's 10-goal tally in the Premier League is only bettered by four players – one of which the completely freakish tally set by Erling Haaland (25) this campaign.
He's a player that finds himself often in positions to score or at least threaten the goalkeeper with an average of 3.61 shots per game, in the 80th percentile of PL strikers (per FBref).
Rodrigo is drastically over-performing with his shooting this season, which can be seen positively as someone in the best form of his career, or seen negatively as someone who was bound to see his luck run out (via @FCStPaudi on Twitter):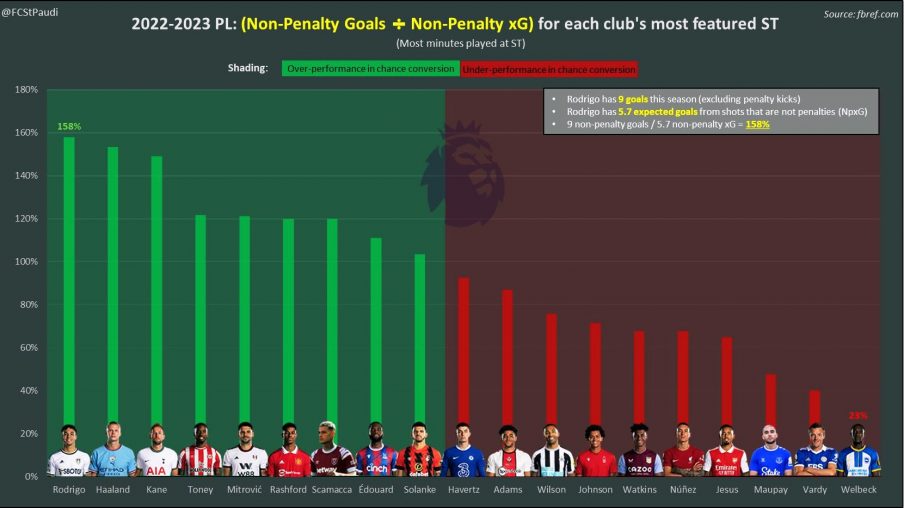 The dividing matter with Rodrigo as Leeds' number nine option is his work away from sticking the ball in the net, through his link-up, hold-up play, and off-the-ball pressing.
No one can deny Rodrigo works tirelessly to lead the line in his style, but with one less assist than Patrick Bamford in considerably more playing time in all competitions, while registering a passing accuracy of 70.3%, there's clear room for improvement there – which Bamford can provide.
Forest v Leeds predictions?
Forest win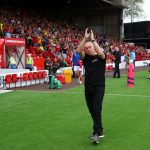 Draw
Leeds win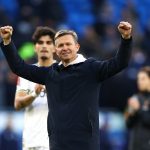 Rodrigo can carry the ball well, progress with his passing, and be a smart outlet from time to time by dropping deep to receive the ball, but far less often does it 'stick', further leading to this frantic pinball that often opens the game up to our demise.
0.69 tackles, 0.69 blocks, only 0.21 interceptions, and 1.32 interceptions aren't the numbers we need from a defensive perspective from a high-pressing striker either, which further suggests Bamford is the man that can and will cover (or replace) Rodrigo well.
It's of course a hugely frustrating issue for Leeds to have lost their leading goalscorer to a two-month setback at this stage, but it's also a unique position in which said striker is likely not the 'best' fit for what Marsch envisions as his best tactical fit.
"Quiz: